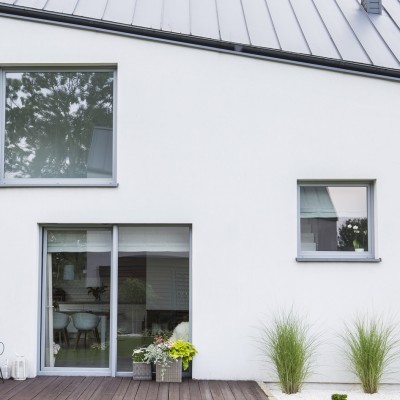 Individual design with windows
Whereas windows used to focus solely on technical performance features, today window design is also important. Builders and architects are increasingly taking advantage of the opportunity to specifically influence the architectural effect of a building by using coloured window frames. PVC-U windows in particular offer them a wide range of design options, e.g. with colored and decorative foils, elegant design surfaces or elegant aluminium cover profiles.
Windows shape the appearance of any building

The young desire for colour

Many ways to individual window design
Windows shape the appearance of any building
Let a lot of light into the rooms and at the same time keep the heat in the building - these were the main requirements for the window in the past. Of course, the windows should support a harmonious overall impression with regard to shape, proportions and placement in the facade. But most of the potential of the window as a design element remained unused.
This was especially true for the colour design of the window frame. The appearance could often be inferred from the material of the window profiles alone: Wood windows had a transparent protective coating or were painted over in opaque pure white, aluminium windows were usually anodized in dark shades, and PVC-U windows were typically white. Only a few builders wanted windows in individual colours or decors.
The young desire for colour
Today, the picture has changed. This becomes clearly visible when walking through a new residential district: Many houses have windows and doors that break out of the once common colour scheme. At times, bold colours are used to set confident accents, at other times, muted shades convey a discreet elegance. Window frames with decors are also very popular. After all, today it is easy to give a high-performance PVC-U window an amazingly realistic wood look - including grain and wood pores. And even behind a noble metal look is often a PVC-U window.
The new desire for window design is not only evident in new construction. In renovations, too, architects are increasingly taking the opportunity to enhance the look of a building with colour-designed windows. The statistical figures on the window market confirm this impression: currently, about every second vinyl window installed by the window trade has a colour or decorative film.
High-quality colour and decorative foils, elegant aluminium cover profiles or the fascinating design surface VEKA SPECTRAL: With PVC-U windows from VEKA, all design options are open to you!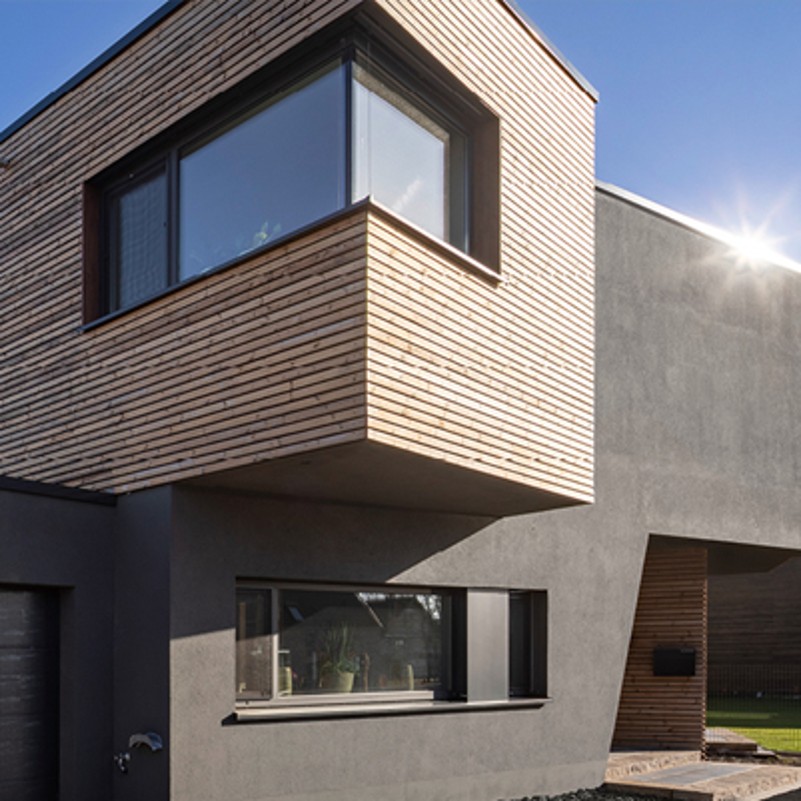 © BORGMANN FOTOGRAFIE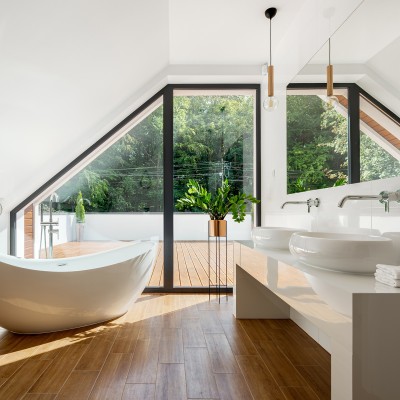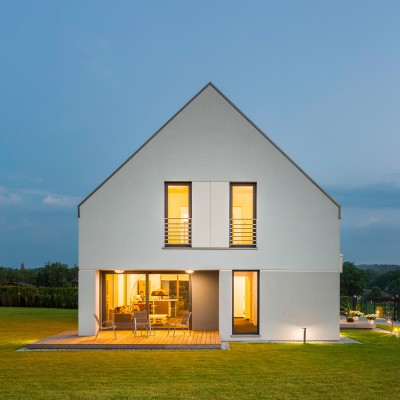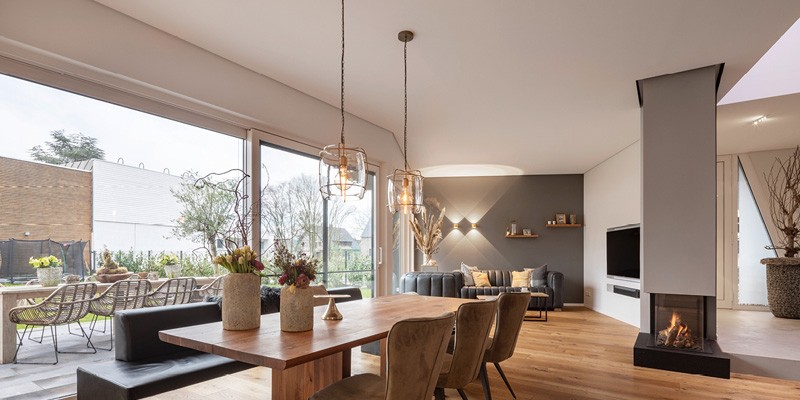 © BORGMANN FOTOGRAFIE
Many ways to individual window design
The selection of design options is particularly large for PVC-U windows - and here again with VEKA as the world's leading manufacturer of PVC-U window profiles. The comprehensive VEKA colour programme provides a good illustration of the various design methods.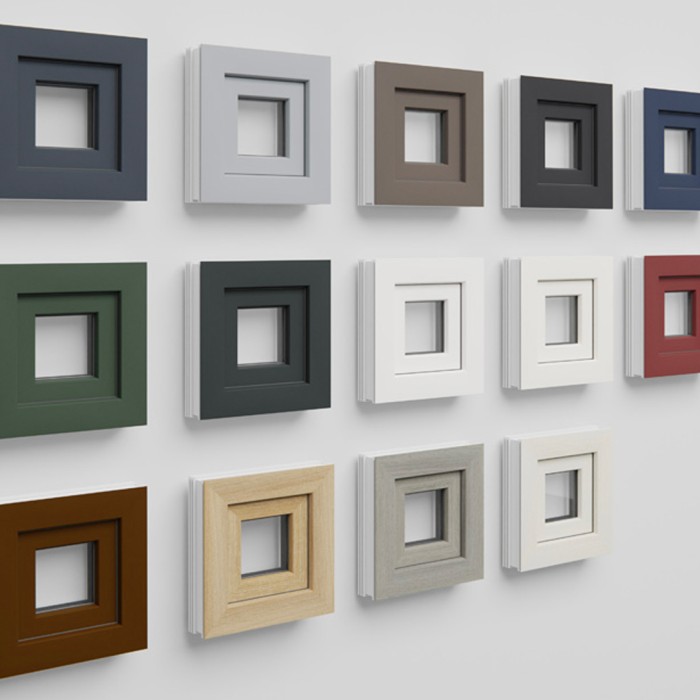 Fascinating design surface
VEKA SPECTRAL has set new standards in window design. VEKA's in-house development has a particularly high-quality look and a fascinating, velvety feel: even touching it is an experience. Thanks to the elaborately hardened lacquer surface, VEKA SPECTRAL is also abrasion-resistant, easy to clean and resistant to weathering and other environmental influences.
VEKA SPECTRAL is currently available in 14 selected ultra-matt colour shades and wood decors. The range is being continuously expanded.
More about VEKA SPECTRAL
Do you have any questions?
If you have any questions about "windows and doors", please feel free to send us an e-mail. Or contact your local VEKA fabricator partner directly - they will be happy to advise you in detail at the designated showroom!