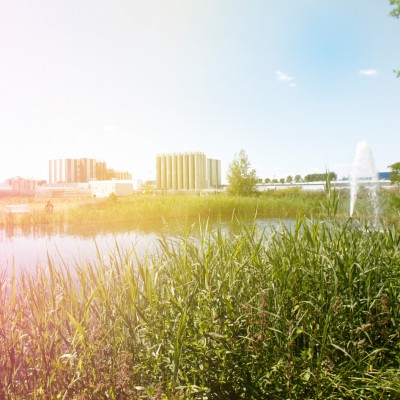 Closed loop recycling system for windows
Our corporate strategy follows the principle of "acting in accordance with grandchildren". An important aspect of this is the sustainable handling of our PVC-U material. In order to ensure a closed material cycle, we founded VEKA Umwelttechnik as early as 1993 and have built up our own efficient infrastructure over the decades, which supplies old windows and PVC production residues for professional recycling - from collection and sorting to material recycling.
As a pioneer in PVC recycling, we have consistently focused on the recycling of production residues and old windows made of plastic and have been operating Europe's largest and most modern PVC recycling plant in Thuringia for over 25 years. With additional sites in France and Great Britain, the VEKA Recycling Verbund is Europe's largest recycler of PVC-U windows.
Service for the window industry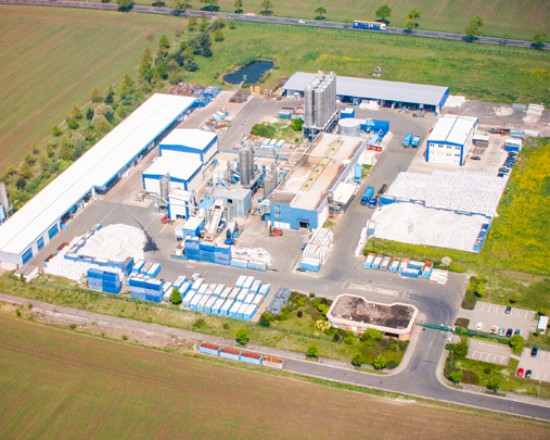 The PVC-U window is the only building product with a controlled cycle in which old windows become new ones again. This is not only an important argument for the PVC-U window as a sustainable product, but also a necessity due to stricter regulations for the disposal of construction waste.
More than 1,500 window fabricators and disposal companies already dispose of old windows and production waste professionally via VEKA Umwelttechnik. We provide all the necessary infrastructure and logistics and take care of everything else:
Suitable size recycling bins

Pick up as needed

Rough removal of the glazing is sufficient

Metal can stay in

No color sorting necessary
Promote recycling, increase volumes!
One million tons of PVC are to be recycled per year in 2030 - the European PVC industry has committed itself to this in a voluntary self-commitment. Through our membership in the European PVC profile fabricators' association EPPA and our participation in the VinylPlus and Rewindo initiatives, we are committed to ensuring that the European window industry, with 450,000 tons of recycled PVC in 2030, plays a significant role in achieving this major goal. You too can make your contribution by consistently returning old windows and production waste to the materials cycle!
Circular Economy Recycling & Compound
The VEKA Recycling Verbund focuses on the material recycling of window PVC-Us (i.e. without incineration) - both from window production (post-industrial recycling) and from disposed old windows (post-consumer recycling).
In the meantime, our recycling network has already been able to save 780,000 tons of CO2. And because the recycled PVC-U is of such high quality that new, sustainable PVC-U windows can be made from it, there are also already 40,000,000 windows with recycled cores in circulation.