Coloured windows are more popular than ever. Take advantage of the unique variety of surface options at VEKA - classic in white or foiled in trendy colours and wood decors. In addition, aluminium cover profiles are available for a variety of other design options - as well as our exclusive in-house development, the VEKA SPECTRAL lacquer-finished surface. All of our high-quality surfaces are easy to clean and, with good care, will last for many years even under heavy use.
The trend surface with ultra-matt finish
Our VEKA SPECTRAL design surface opens up exclusive possibilities for you when designing with coloured windows. The multi-layer structure with an electron beam-hardened, embossed lacquer layer is already revolutionary. It gives VEKA SPECTRAL an ultra-matt look, velvety feel and also proven high durability. Last but not least: VEKA SPECTRAL is easily recyclable - just like VEKA window and door profiles.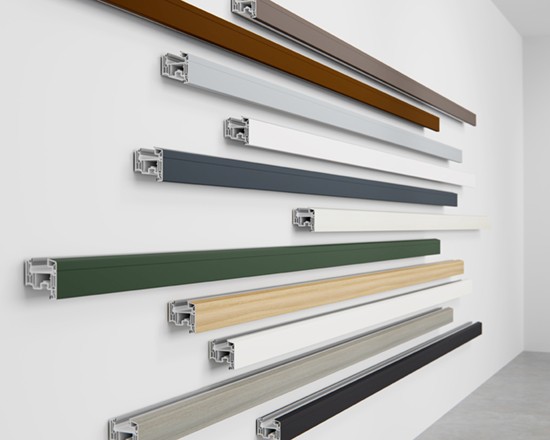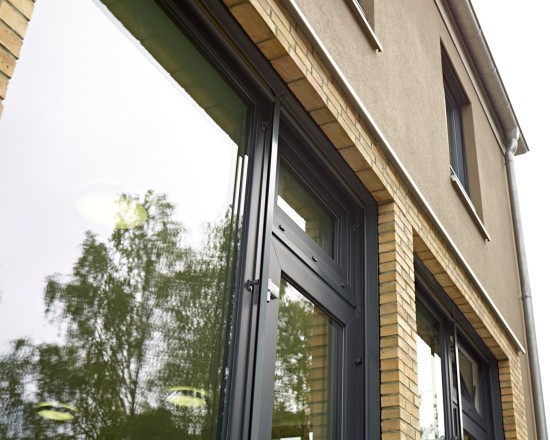 The range of our high-quality colour and decor foils currently includes more than 60 variants - from clear solid colours to amazingly realistic wood decors with embossed grain. As with VEKA SPECTRAL, it is also possible to apply the film only to the outside of the window and door profiles. In this way, the smooth, white profile surface continues to have an effect on the inside of the building.
Aluminium cover profiles open up additional possibilities for the design of windows and doors. The panels can be anodized or powder-coated in all RAL colours. Placed on the outside of the frame and sash profile, they combine the high-quality metal look of aluminium with the technical advantages of PVC-U.