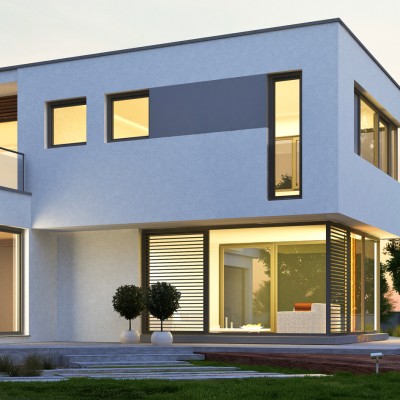 Aesthetics through window design
Today, architects have a wide range of design options at their disposal for implementing their ideas. Window design plays an important role in this. This was not always the case. Just a few decades ago, building owners were primarily interested in the technical properties of their windows. Today, on the other hand, they are using windows with increasing enthusiasm as a visual and style-defining building element. It is particularly easy to set individual accents through the colour design of the windows - especially with PVC-Uwindows. A wide range of surface options is available for this purpose. In addition to tried-and-tested colour and decorative foils, it also includes an innovative design surface and surfaces made of elegant aluminium.
Designing with and at the interface

Scope for consistent designs

The ideal way to aesthetic window design
Designing with and at the interface
Surface area for the incidence of light, good thermal insulation values and low costs: these were the most important criteria that windows had to fulfil as an interface between the inside and the outside as recently as the 1970s. The main starting points for architectural fine-tuning were the characteristics of shape, proportion and arrangement in the building front.
Especially the diverse options of design with coloured windows were rarely used. No wonder, then, that a certain monotony set in when looking at the windows: plastic windows were usually white, aluminium windows were anodized dark grey, and wooden window frames were either glazed or painted opaque white.
Scope for consistent designs
For some time now, the situation has been changing for the better. Increasingly, owners are attaching importance to an attractive overall appearance of their new or renovated property. This can be observed in private residential buildings as well as in commercial construction. Window design has become more diverse.
When a coherent, high-quality look is required, architects can now increasingly choose from a variety of surface options for windows and doors. And so the strong colour trend is opening up entirely new scope for architecture: bold colours as a self-confident statement, subtle shades as an elegant understatement, or metal surfaces with their high-quality look.
VEKA PVC-U windows open up a unique variety of aesthetic window design to architecture. High-quality colour and decorative foils, noble aluminium cover profiles or the fascinating design surface VEKA SPECTRAL: Each solution has its own facets.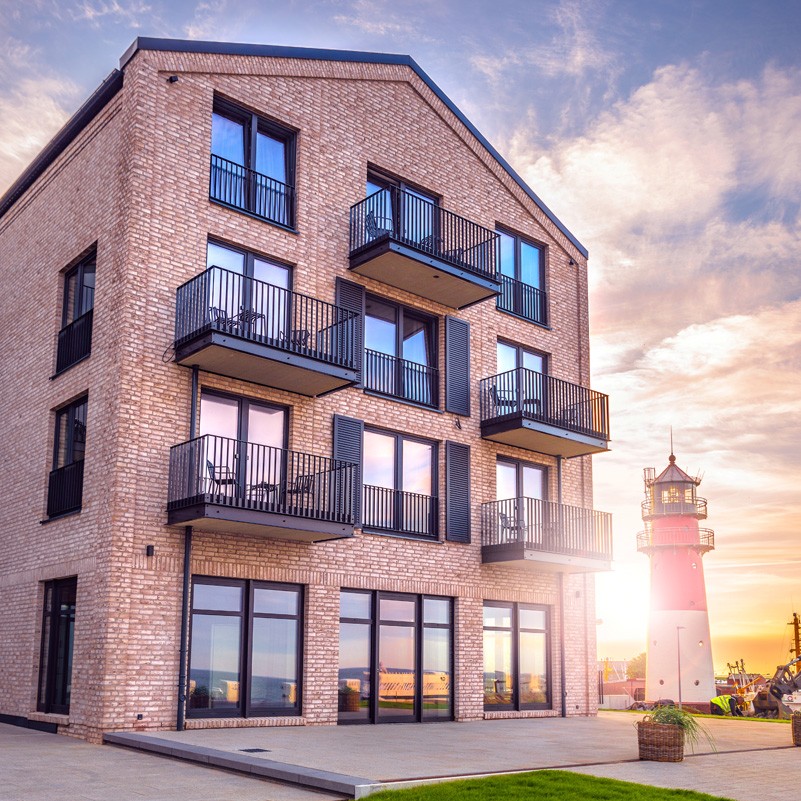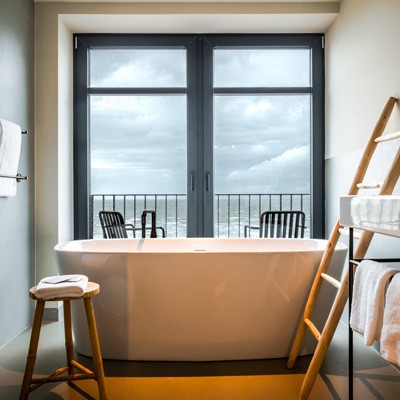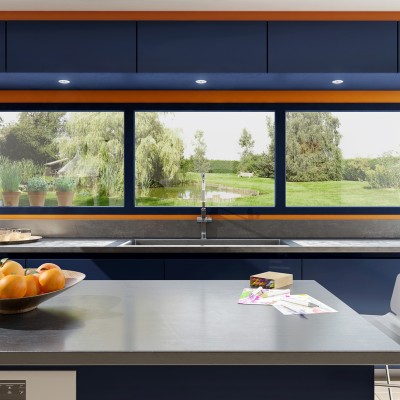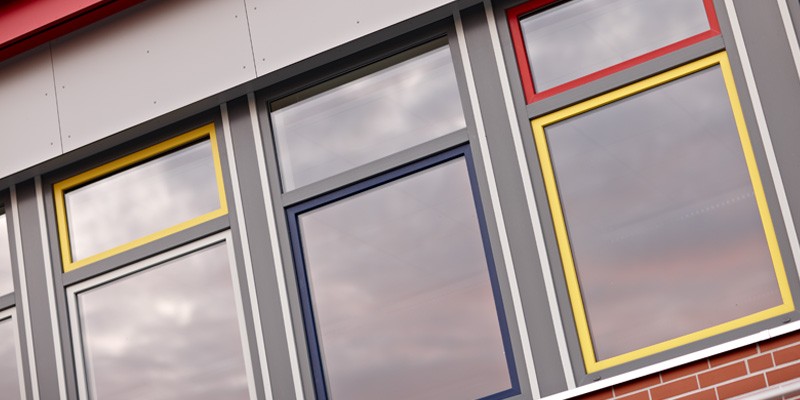 The ideal way to aesthetic window design
As the world's leading manufacturer of plastic window and door profiles, VEKA is committed to helping architects realize their ideas. For this reason, VEKA's portfolio of surface options is also particularly extensive.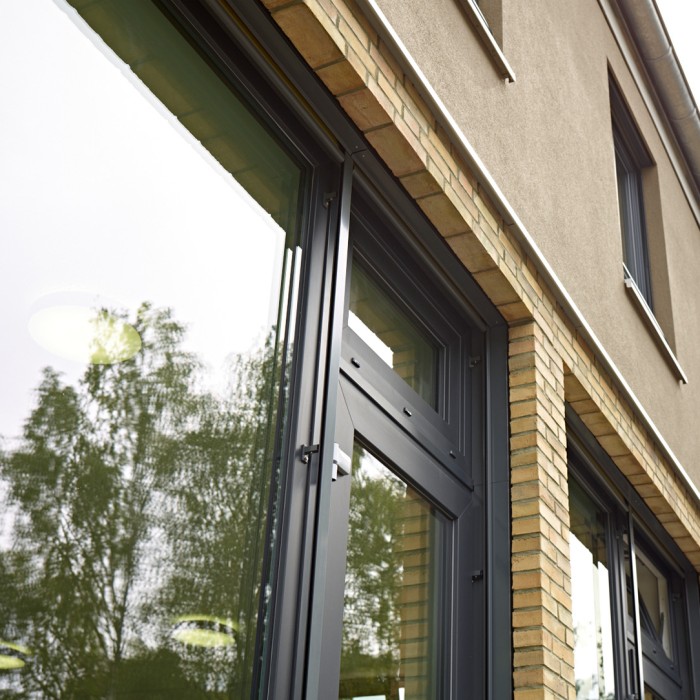 Colour and decorative foils
Lamination of window profiles is a long-established and continuously developed technique. VEKA uses only high-quality colour and decorative foils from renowned manufacturers. The result is a top-quality product that withstands weathering and environmental influences such as moisture and UV radiation for decades.
VEKA currently offers more than 60 colour and decorative foils - from classic to modern. The outside and inside of the window can also be foiled differently.
Our architectural consulting team will be happy to send you sample fans and explain to you in a personal meeting the many ways in which VEKA systems can be used to realize optimal solutions for your projects. Send us an e-mail or give us a call - we look forward to supporting you in your work.