Window knowledge at a glance
With the VEKA app, anyone interested can conveniently learn about the advantages of modern PVC-U windows made of VEKA profiles. Whether on the sofa at home or on the road: effortlessly calculate with the app for the iPad how much energy you can save annually with heat-insulating windows and develop individual design ideas almost playfully.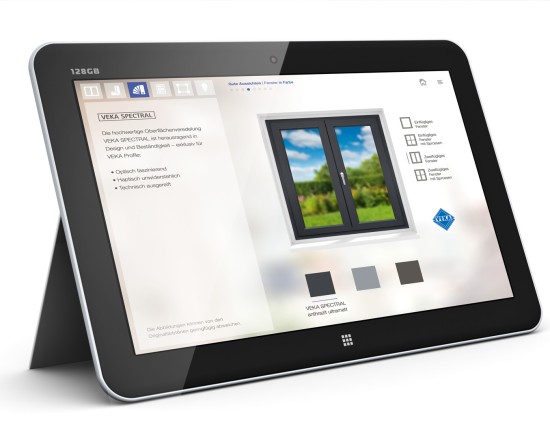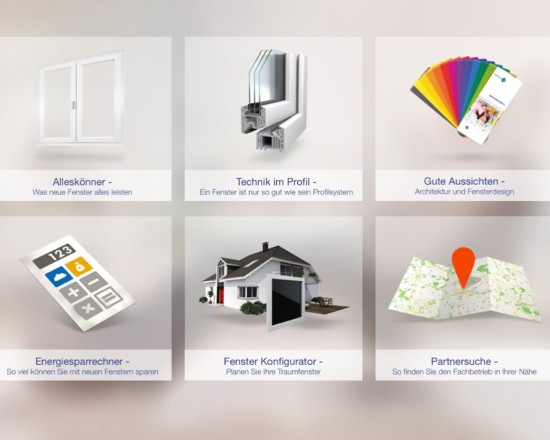 In the detailed info area of the VEKA app, the favourable properties of windows made from high quality PVC-U profile systems are first explained, and then the VEKA profile systems are presented with their specific advantages. The window configurator then makes it possible to experience how diverse the design options are with windows and doors made from these systems: With it, you can directly try out the effect of the different colour and surface variants - also using your own property!