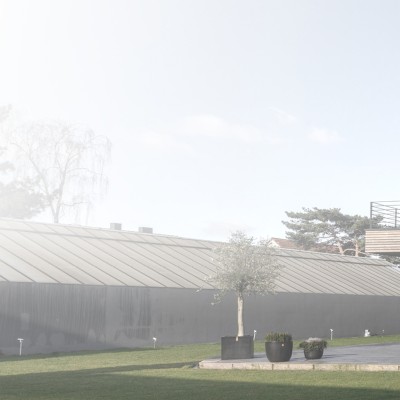 © BORGMANN FOTOGRAFIE
The "House R" in Hamm, Westphalia
PRIVATE HOUSE WITH TREND-SETTING DESIGN LANGUAGE
House R is a single-family house in two-storey construction that was built in Lohauserholz, an attractive residential area in Hamm, Westphalia. The design and realization impress with an unusual language of form and materiality, which is derived from the context of the development, but allows the building with its living space of approx. 250 m² maximum freedom of design.
The building was erected on a rather small construction site within an area surrounded by small-scale residential development. This ensured a compatible distance to the existing buildings in the neighbourhood in order to guarantee space for the architectural orientation of the building.
House R sits directly on the building boundary in the northeast of the site. Here lies the backbone of the building, which is given an inviting opening on the southwest side through a deliberate twisting of the cubature. The resulting building benefits from this measure through flowing transitions between interior and exterior areas as well as an overall light-flooded structure, which finds its centre on both floor levels in a foyer situation.


Seamless integration in design language and colour scheme
In order to support the modernity of the strictly interpreted design language also in the choice of window profiles, the choice fell on VEKA ARTLINE 82. The filigree, almost frameless all-glass look and the two-tone design (white on the inside, anthracite on the outside with aluminium cover profile) seamlessly integrate into the design language and colour scheme of the house. In addition to their design elegance, the profiles are recommended for their high quality, functionality geared to maximum durability, and the outstanding comfort and insulating properties of the intelligent multi-chamber geometry.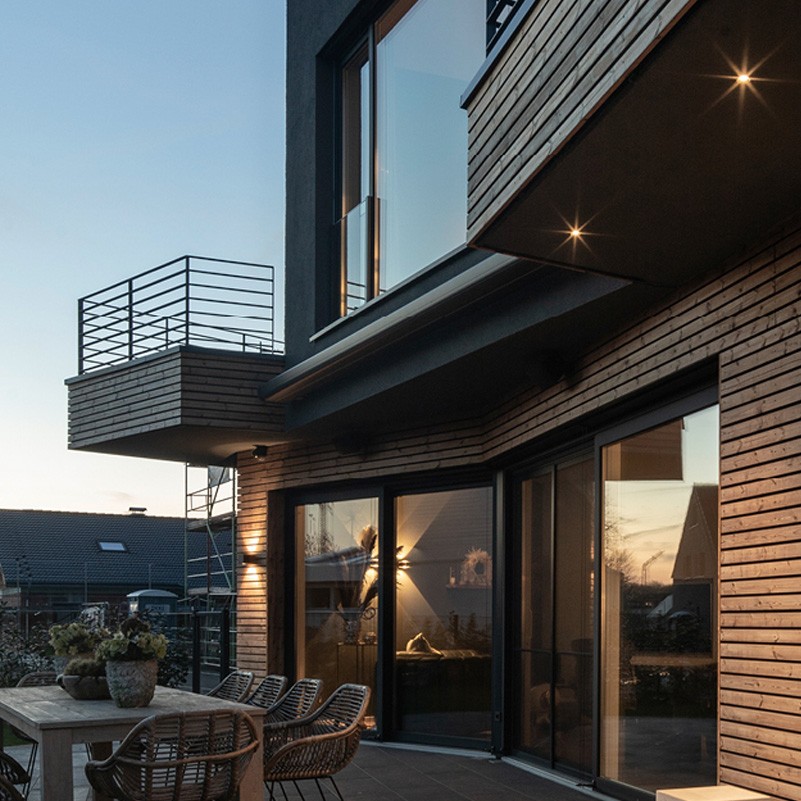 © BORGMANN FOTOGRAFIE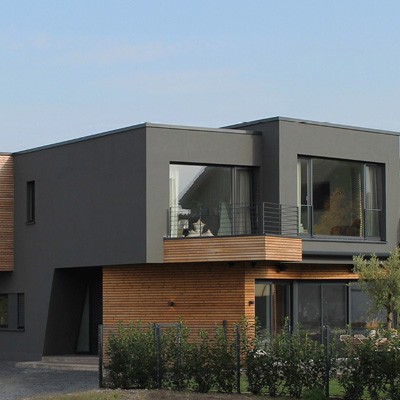 © BORGMANN FOTOGRAFIE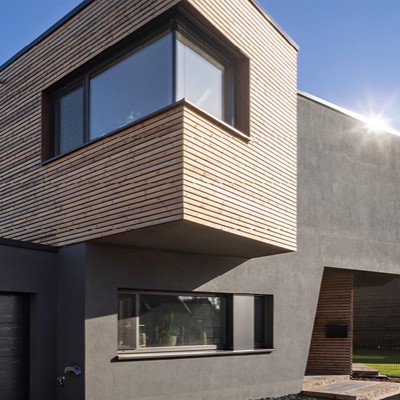 © BORGMANN FOTOGRAFIE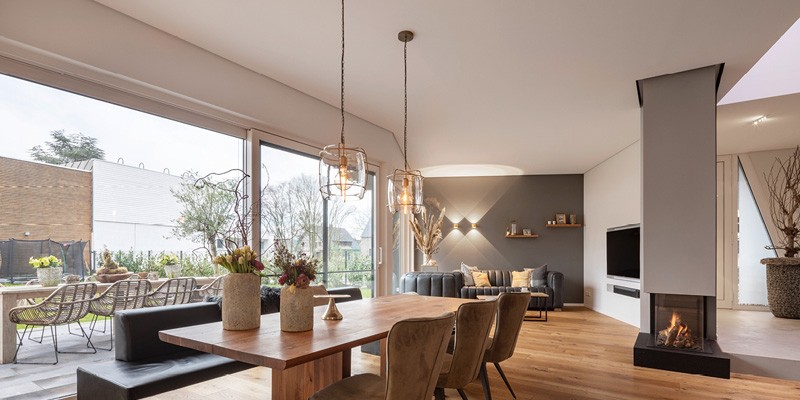 © BORGMANN FOTOGRAFIE