The digital building model
Building Information Modeling (BIM) is a planning method in the construction industry. At its core are digital models that contain all relevant project- and product-specific data. These can be exchanged among all participants without loss. Additional information, such as costs and deadlines, can also be stored in the 3D models.
The consistent application of BIM can improve project processes and make them more transparent, including communication between all parties involved. This has a positive effect on planning reliability and cost efficiency. By uploading detailed data of all products to the planning software, bills of quantities and construction specifications can be implemented more quickly. The method also plays an important role against the backdrop of sustainable construction, as BIM can be used to map the entire life cycle of a building - from technical consulting to demolition.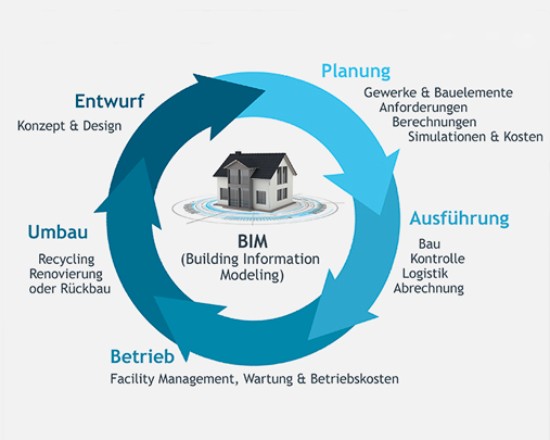 Currently, it is already possible to create BIM-compatible and standardized IFC files in WinDoPlan, our planning tool for windows and front doors. This combines the advantages of WinDoPlan and BIM and, for example, the individual U-value is transferred directly to the BIM software.

However, we go one step further with our plug-in solutions. Thus, it is possible to integrate the configurator of WinDoPlan directly into Revit and ArchiCAD, making import processes superfluous. Windows from saved projects can also be easily and quickly inserted into the building model without any loss of information. Post-processing, for example to change the size or color of the window, is also possible. With the help of the plug-in solutions, design and functionality are linked in an ideal way, since the calculations of WinDoPlan regarding statics, U-value and sound can be accessed and these data are then automatically transferred to the BIM model.
Here you can download different versions of the ArchiCAD plug-in and associated instructions.